A fantastic way which gives you confidence and changes up your style is using a wig. With many kinds of wigs,
wearing wigs daily basis
is getting more and more common. If you want to start with a wig or you already wear wigs daily, here is the proper way for you to do that.
Measure your Head
If you are going to wear wigs everyday, your wig needs to fit your head correctly. Each of us has a different head size so wigs also have a range of size to adapt for that. An unsuitable size wig will irritate your scalp. Therefore, you need to measure your head exactly to ensure a proper fit when wearing a wig.
Wearing wigs daily basis – Using human hair wig or synthetic one
One of the most consideration points in
wearing wigs daily basis
is using human hair wig or synthetic one. Each of them has its own advantages and disadvantages that you need to weigh up to decide. Which one will be chosen is belong to you. You can  based on your budget, your favourite, your lifestyle and so on to find out the most suitable wig for yourself.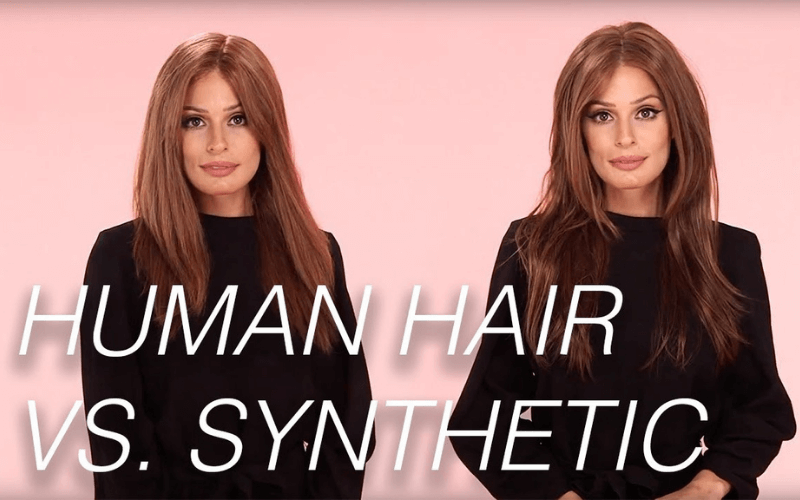 =>>> How to distinguish human hair wig and synthetic wig
A wig cap should be worn
Even if you don't have natural hair, underneath your wig should have a wig cap whenever you wear it. Its aim is to keep your wig in place all the day securely and comfortably. It also creates a barrier between your wig and your scalp, so the wig won't be damaged by the oil of the scalp.
Wearing wigs daily basis – Switch them up
If you own two or three wigs, you can rotate them on different days. Thanks to switching your wig, the time you wear that wig can be reduced and at the same improve its lifespan. The times washing your wig also less often and result in extending their life. Moreover, switching up your wig can change your style and your outlook. It is based on your mood and your feeling at that time.
Wash your wig
Washing your wig when necessary is vital if you are
wearing wigs daily basis
. It is essential to keep your wig looking refreshed and clean. There are many factors that affect how often you should wash your wig. However, when you have worn your wig  from eight to ten times, you should wash it with suitable hair care products in the correct way.
Wearing wigs daily basis – Safely store your wig
At the end of the day, you have to safely store your wig to prevent damaging it. Two great options for you is a mannequin head or a wig stand. It will help your wig untangle on the next day.
One more important thing you need to know is don't sleep in your wig. Though there are many people going to bed with a wig on, it's not a good idea. As the wig's and pillow will rub against and your wig will be knots, dryness and tangles. So you have to spend more time caring and styling your wig.
Your styling tools have to be clean
If you want to increase the wig's longevity, you have to regularly clean your styling tools. By cleaning the tools, there is no dust, dirt and residues onto your wig. Therefore, you can reduce the times you wash your wig and lengthen its longevity.
Carry a wide tooth comb and do not adjust your wig
When you're
wearing wigs daily basis
, you should bring along a wide tooth comb. It will help you detangle the knots and easily style your wig. Besides that, you should try to let your wig alone and not touch it. When you adjust your wig, it can cause scalp irritation and lead to ruin your styling.
=>>> See more How to put on a wig easily
So we have learned about the right way to wear a wig everyday. Hopefully you have known more about wigs as well as get useful information about wearing wigs daily. If you have any questions, please contact us via the information below. Website:
messihair.com
Fanpage:
Messi Hair
Tel:
(+84) 973.522.855
Email:
messihairvn@gmail.com
Address:
Room 703, CT3B Building, Me Tri Thuong, Nam Tu Liem, Hanoi, Vietnam