Due to its advantages, nowadays, wig has become increasingly popular and been worn by many people in both genders of all ages. Read the article below to find out what the
benefits of wearing a wig
are.
1.   Versatility – One of the top benefits of wearing a wig
Versatility can be considered as one of the top benefits of wearing a wig. This is because wigs offer us unlimited options to choose whenever we want a brand-new hair look. They are manufactured in a vast variety of colors, lengths and styles. If you want a bob haircut but are too worried to change your hair length, try a wig. Also, if you want to look hot in red hair but are not ready to dye it, just simply put on a wig. Either way, you will have a total control over your hair style and look. Without having to make permanent changes to your natural hair, you can still meet your needs by using wigs.
With the variety from styles to colors, wigs can change your look dramatically. Depending on the style of wigs you choose, a wig can make your hair voluminous. One useful tip for new wig-wearers is that if you want to have a natural and elegant look, you should choose a wig which is close to your
natural hair.
2.   Convenience of benefits of wearing a wig
The time which you spend straightening, curling, etc. your natural hair can add up to more than you have imagined. Wearing wigs can literally save you more hours a day which you can use for other activities. Wig is considered as a time-saver since it does not require regular hair shampooing as your natural hair does. They only need to be washed once or twice a month depending on the frequency of your wearing. Moreover, wigs' style can last for a much longer time than your own air. Some wigs are able to be worn straight out of the box with a style that will not be affected by rain or humidity. Furthermore, instead of having to pay a large amount of money for stylings at some expensive hair salons, you can simply purchase yourself a wig. Obviously, it will be affordable and cost much less than other styling techniques at those salons.
As you can see, a wig can be a time-saver and a money-saver at the same time. This is why convenience is among the benefits of wearing a wig.
>>>How to put on a wig properly?
3.   Protection and coverage
Apparently, when wearing a wig, you no longer have to use heat styling tools directly onto your natural hair. In other words, you are now able to prevent your hair from being damaged by heat. Human hair wigs as well as some specific types of synthetic wigs can even withstand heat styling tools. Therefore, you can freely use flat irons or curling irons on your wigs to style them however you want. In addition, your natural hair will be kept out of the way while you are wearing a wig. In this case, wigs play a role as a protection preventing your hair from environmental impacts. You may find your hair grows longer and improves in quality since this is a chance for it to recover. Lastly, wearing a wig automatically gives you a full head of gorgeous hair look. Specifically, for people who are suffering from hair loss, wigs are a perfect coverage. We can infer from this that wigs can also offer us the confidence in relationships and communications.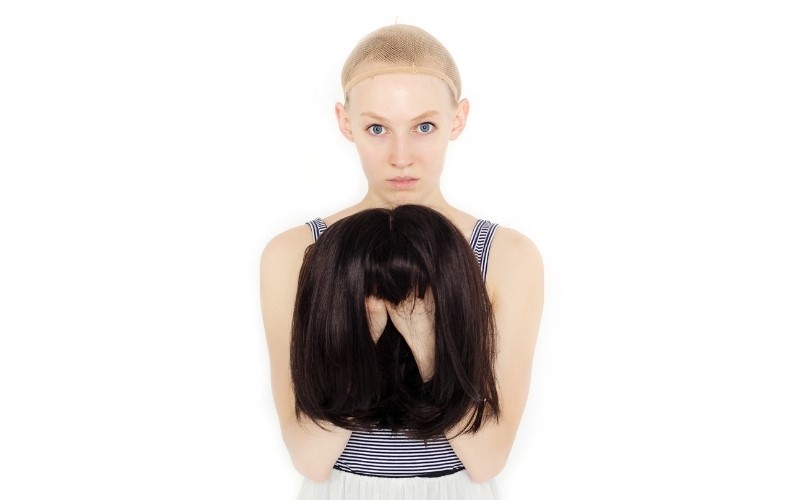 Above are the top amazing benefits of wearing a wig. Overall, wigs can be useful in many different ways. You can either use them as a coverage for your hair defects or just simply put one on whenever you get bored with your natural hair. We –
Messi Hair
, are proud to be one of the best wigs suppliers here in Vietnam. Come to us and you will be amazed by the diversity of our products from styles to colors. Not only providing knowledge of benefits of wearing a wig, we also recommend all the best types of hair for wig making at home or for hair businessv Please contact us via the below information if you have any request or for purchasing.
>>>The best Human Hair Weave to make wig at home by yourself