Nowadays, wigs have become popular and are widely used by many people. People wear wigs for different reasons or purposes. They may have some medical problems like cancer or they may simply want to improve their outlook. Wigs are available in a variety of shapes, colors, sizes and it is more comfortable than many years ago thanks to the design changes in the wig industry. However, there is a problem that wig wearers often have is itchy. So what is
hair itching under wig
? What are its causes and treatments?
Hair itching under wig
If you want to change your look without damaging your natural hair, using a wig is a good idea. However, it can make
hair itching under wig
. But is it really itchy?
When doing research on social media, there can be many reasons for
hair itching under wig
, such as old or poor quality wigs. The material of the wig cap, dirt, oil that accumulates on the scalp, and so on can all cause scalp irritation and itching. A wig will be a great highlight, helping to complete your outfit. However, it will be less beautiful if you regularly scratch your head and fix your wig, right?
Diving deeper into the causes of wigs itching
As
hair itching under wig
is extremely inconvenient, so let's take a look at some common causes.
Buying cheaper wigs
Cheaper wigs are manufactured for profit, so you won't feel comfortable. There are various aspects of the cheaper wig's production that can cause hair itching under wig. The material that used to make a cheaper wig probably has a poorer quality. As a result, your scalp will be irritated by the wig. Moreover, if the wig is not sewed carefully, the wig's fiber may fall through its base and a further irritation will be caused.
Wig Caps
Wig cap plays an important role in the wig comfort. The wig material can cause itching if it is unbreathable. Which means the material is  harder and more stiff than. Additionally, the wig cap size is also vital. Wearing an incorrect wig cap size, for example, a too tight wig can cause discomfort and itching. The reason for that is the restriction of blood flow to the tightest area.
Allergies
Have you ever heard that your wig should be washed before the first time using it? It is to make sure that no longer does the chemical from production residue on the wig or dust from storing it. They all can cause an allergic reaction with your scalp and lead to
hair itching under wig
.
The glue of tape which is used to secure the wig also can cause an allergic response. If you do not experience at the store when buying and feel itching when you start to use it, this one may be the reason.
Build-up dust, oil and product in using process
It is essential to wash your wig but it is more essential to make sure about rinsing out all of the products used in the washing process properly. Irritation and itching can appear if there is a build-up of shampoo, conditioner and moisturizer. Therefore, you need to clean your wig carefully to remove all dust, oil and product build up in the process.
=>>> 3 mistakes you may make when choosing and using wigs
 Hair itching under wig – Treatments
Once we have identified the causes of itching when wearing a wig, let's find out the way to solve this problem. First, you need to take care of your wig according to the manufacturer's instructions. As a poorly preserved wig can irritate your scalp and make it more itchy. Next, during the wig cleaning process, you should wash it carefully. Because the shampoo can remain and cause an itchy scalp. The spot that needs to be cleaned the most is the wig cap, as this is the one that will have the closest contact with your scalp. Be careful in cleaning your wig!
In parallel, use cotton or mesh, make a lining underneath your wig to avoid irritating your scalp. At the same time, use the witch hazel to clean the scalp every day to avoid the accumulation of oil that leads to itching. Besides, you should also carefully brush your wig, avoiding the hairs protruding out, stabbing the scalp and causing itching. Last but not least, consider choosing a wig that allows blood circulation more to the scalp. For example are the softer fiber wig, the lighter wig cap or the open one.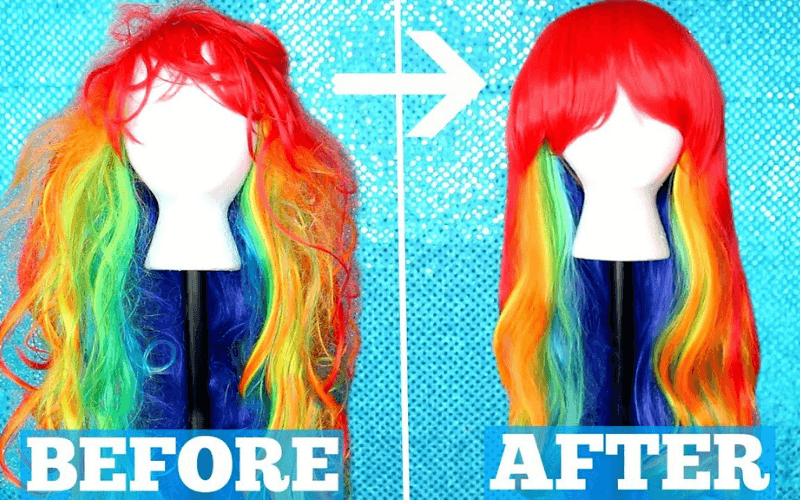 =>>> The best ways for you to care your natural hair under a wig
So we have learned about
hair itching under wig
, causes and treatments. Hope this article provides useful information for you. If you have any questions, please contact us via the information below. Website:
messihair.com
Fanpage:
Messi Hair
Tel:
(+84) 973.522.855
Email:
messihairvn@gmail.com
Address:
Room 703, CT3B Building, Me Tri Thuong, Nam Tu Liem, Hanoi, Vietnam