Nowadays, many people are fond of using wigs and hairpieces to change their hair look without making any commitments. If you are new to the wigs world, this article is all you need. Below are the summary of different types of wigs and hairpieces published by Messi Hair.
1.   Main wig types 
Wigs and hairpieces can be divided into different kinds, but there are only two main types of them. They are human hair wigs and synthetic wigs. The way people call them represents the way they were produced. Firstly, let's talk about human hair wigs. After cutting off their long hair, many people decide to donate or sell them to others. The ones who buy these hair can be either hairstylists or wig-selling enterprises. Eventually, these real hair is collected and used to create human hair wigs. Since this type of wigs is produced from actual hair, it is able to be cut, dyed, curled, straightened or styled in multiple ways. Different from the human hair type, synthetic wigs are made of artificial fibers. Although this kind of wigs is man-made, it does pretty well in resembling the natural hair in thickness and texture.
2.   Other different types of wigs and hairpieces
From the two manufacturing techniques above, there are many
different types of wigs and hairpieces
.
2.1. Full lace
Full lace wigs are designed specifically, so that your scalp is able to be seen through the lace. Also, the purpose of this design is to make sure that the lace blends in perfectly with your scalp. It leads to the fact that your hair will look extraordinarily natural with the realistic-looking hairline.
2.2. Lace frontal
Like the full lace type, lace front wigs include the same lace parts. The only different thing is that the lace is designed only in the front portion. The rest of the unit consists of a thick cap which usually includes clips sewn. These clips sewn are used for ensuring that the wigs are kept in place.
2.3. Monofilament
Monofilament wigs are a blend of laces, meshes and nylon. Although this type of wigs contains many materials as mentioned, you will not feel uncomfortable when wearing it. This is because these materials are all light-weight which work pretty well on sensitive scalps. Moreover, each monofilament wig has a flesh-colored cap with the ability to match any skin tone. In other words, it provides wearers with a realistic hair look. It is also extremely natural looking up close.
>>>Top 10 Benefits of wearing a wig
2.4. Machine weft
If you are looking for a wig which can give you a natural look, machine weft may not be the one for you. This kind of hairpieces are claimed to be heavier, warmer and also lack comfort. On the other hand, machine weft is sold at reasonable prices.
2.5. Hand-tied
For this type of wigs, each hand is hand-tied to a cap. This cap is either made of lace, mesh or other materials. Based on the design, hand-tied wigs allow extreme freedom of movement, which makes it easier to part or style.
2.6. Custom-made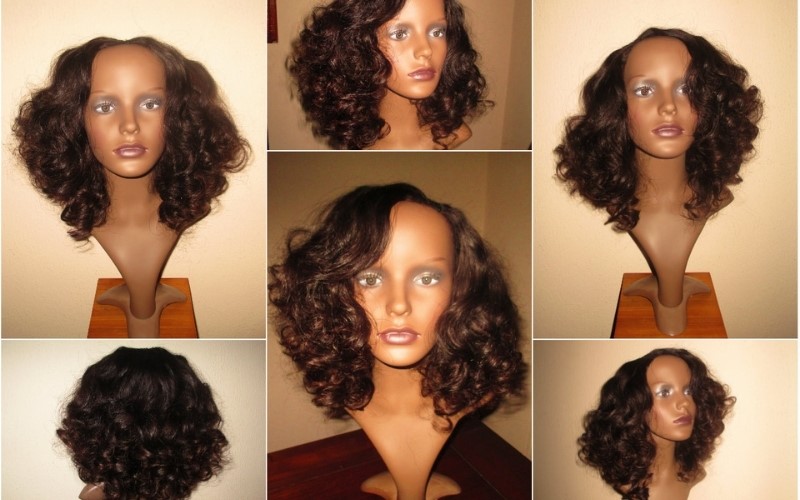 Custom-made is one of the most special one among
different types of wigs and hairpieces
. They are made for wearers' special needs. Every part of the designing process depends totally on your preferences. Density, color, texture, length, etc. are some of the elements that you need to decide. Before actual manufacture, the hairstylists will create a mold of your head or any specific area where you want to add this custom-made hairpiece. Then, the wig-making process will be completed based on your preferences.
>>>99+ Human Hair Weave Styles that you shouldn't miss out
Messi Hair
is proud to be one of the best wigs suppliers here in Vietnam. Visit us and you will be amazed by the diversity of our products from styles to colors with different types of wigs and hairpieces. Please contact us via the below information if you have any request or for purchasing.
Website: messihair.com
Tel: (+84) 973.522.855
Email: messihairvn@gmail.com
Address: Room 703, CT3B Building, Me Tri Thuong, Nam Tu Liem, Hanoi, Vietnam