There's a misconception that only African American women use hair weave to make their monotonous curly hair look straight and long! But today, a lot of people, especially women use hair weave as a way to get straight and long hair. But do you know what human hair weave really is?
What do you know about human hair weave?
Hair weaving is a complex process in which a wig is cut or woven with real hair to make the hair look more realistic while adding volume and fluff to the naturally thinning hair. Hair weave can be used for a variety of purposes including making the hair look longer and stylish.
Hair weave is an option that is used effectively to increase the thickness and length of the real hair that many celebrities use. This gives the hair length and thickness allowing them to create different hairstyles a lot easier. It also tends to reduce the excess curl of curls making your hair look wavy and longer.
5 celebrities use super unique weave hair to wow you
Let's take a look at how famous women around the world have used hair weave to increase their hair's appeal!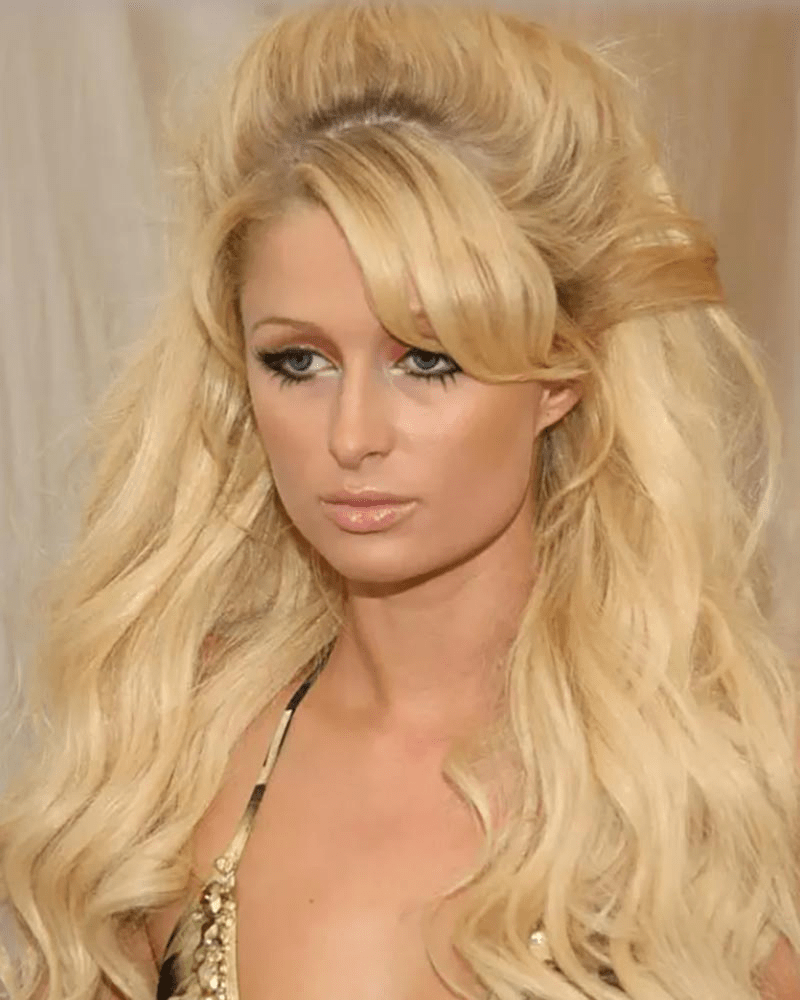 As a brand ambassador for a hair extension company, Paris Hilton is known to have used  hair weave to accentuate her blond hair personality. Usually, she will wear a platinum and light hair weave to add a highlight for a more attractive appearance.
This is Paris Hilton wearing a long weave of hair, giving her the same seductive beauty as the neighbor girl.
Beyonce is a famous singer, songwriter, actress and dancer. Her love for the hairstyle is quite famous and well known. The female singer's hairstyle is even more prominent with dark hair weave and soft curls and colored blocks.
American singer and celebrity Tamar Braxton stepped out of the limelight with her R&B group Braxton having released many hit singles. Here we see her accentuating her hairstyle with woven hairstyles. The strands are here to add thickness and shine to the hair.
American actress Wendy Raquel Robinson, known for her role on the show Steve Harvey, has also used woven hairstyles multiple times.
During one of the events, the actress had hair weaved with soft curls and bangs. The curled up bangs look great and the whole weave makes her look fuller and healthier.
American pop star and famous entertainment star Britney Spears used to use weaves to accentuate her thin and natural hair. And one of her favorite weaves is mermaid weave.
The queen of Pop's mermaid hair has loose curls that make her look beautiful. Her long, thick and strong hair also makes her face look glorious.
Have the world's top famous women with their fabulous woven hairstyles inspire you for this simple and attractive hair fashion style? Try yourself a fancy weave hairstyle and see an amazing change in your hair and look!
How much does human hair weave cost?
Human hair weave costs between $ 80 – $ 200, which is the price when you buy a full head sew-in. The price of this extension depends on many different factors such as the quality of the hair, the hairstyle, the length of the hair, the color of the hair, the number of hair bundles that match the thickness of your hair.
In addition, the price of this product depends on the vendor that supplies the wig. Reputable vendors selling quality wigs usually offer products at a higher price, but the warranty and customer care is also very good.
How to choose human hair weave
Step 1: Decide whether desired in mind the best hair extensions or hair weave ideas will suit your characteristics, if in doubt you can ask for a consultation.
Step 2: Consider which weave hairstyle when choosing. Choose a texture that matches your natural hair. You cannot attach curly hairstyles to your straight hair. It lessens the attractiveness of the hair, and is not beautiful to every detail. Or if you want frizzy hair, style your real hair before adding it to your original hair.
Step 3: Check the hair extensions you want and match your hair and face. This makes it possible to stand out with naturally attached hair.
Step 4: Choose the length of the hair weave. If your hair is too thin, do not make the hair weave too thick and long, it will make the head heavy and uncomfortable.
Come to Messi Hair for advice and selection of hair extensions or hair wigs that are right for you. We will bring you the most satisfying hairstyles.
Messi Hair offers a wide range of quality human hair extensions with the following steps:
Step 1: Counseling
Coming to Messi Hair, customers will be recommended by our enthusiastic consultant team of hairstyles suitable for each person.
When the customer texts Messi Hair, our online staff will respond immediately. You just need to describe the current length, thickness, hair color, the online staff will advise the appropriate hairstyle, and send a lot of photos and videos to help you visualize the product clearly. After choosing a hair, the staff will give a few tips to wear the best hair, how to brush and preserve the hair to keep it smooth and long-lasting.
Step 2: Customer care
Messi Hair believes that the customer who buys the product and cannot use it is the saddest thing. Therefore, Messi Hair is always ready to help return products for defective products or exchange for personal and reasonable reasons.
Besides, Messi Hair also takes care calls after customers buy the product for 7 days to listen to her feelings about the service as well as the product.