Hair highlight is loved by many young women because it looks stylish and fashionable. Even many people use wigs or hair bundles to do hair highlighting for their wigs. Hair highlighting will make a huge change on the hair bundle or wig, using a brightener or hair color to color the strands of hair.
There are nearly 15 types of hair highlighting but here are the 4 basic types: Full Highlights, Partial Highlights, Highlights and Lowlights, Peekaboo Highlights. Hair highlighting has many advantages over dyeing the whole head and is quite easy to do, you do not have to night your hair wig or hair bundles to the salon but can do it at home. Instead of having to go to a high-cost and time-consuming hair dye shop, you can completely do the process of dyeing your hair at home very simple but easy to do.
This article will show you how to do hair highlighting at home. But first let's learn more about hair highlighting.
Something you need to know about hair highlighting
What is hair highlighting?
Highlights are simply parts of hair that are brighter than your natural color, if your primary color is brown, you can add lighter brown highlights, or even add blonde highlights. It's important to note that there are different types of highlighting techniques as well.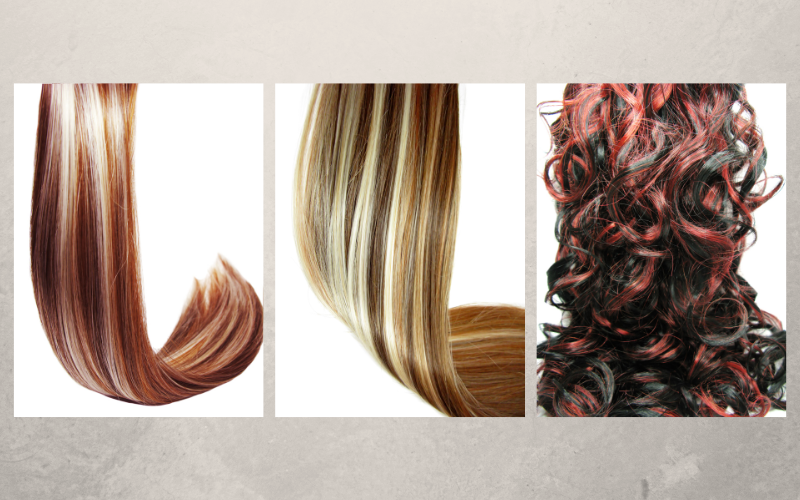 Why is hair highlighting so popular?
There is a reason why everyone considers highlighting at least once in their life. Like Messi Hair mentioned above, hair highlighting will help you look more fashionable, cooler, different from the usual hair color. Hair highlighting is suitable for both women and men, just wearing the right outfit will make you stand out from the crowd.
How to highlight your hair bundles or hair wig at home?
Here are detailed instructions on how to dye your hair at home to help you get a beautiful and satisfied hair color. Self-highlighting wigs and hair bundles at home can be done, but you should also note a few things before doing to avoid damaging your hair bundles or hair wig.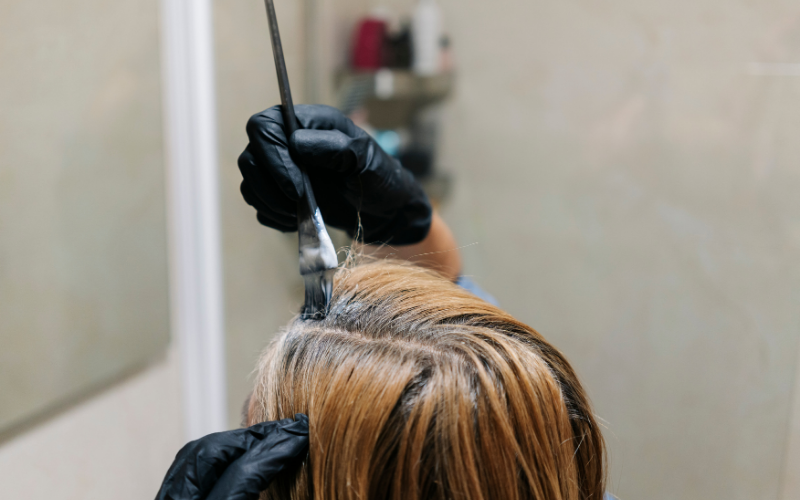 Common mistakes when doing hair highlighting at home
As you are new to do hair dyeing or hair highlighting yourself, you will definitely encounter the following hair coloring mistakes:
Incubate your hair for too long: A lot of people think that incubating their hair for a long time will make the hair color look beautiful and last longer. However, this results in damage to the hair as well as excessively darkening of the hair color.
Do not read the instructions for use carefully: For each brand of hair dye, there will be a separate instruction manual. However, due to not reading carefully and following the traditional steps, the dye color is not pleasing.
Insufficient dye: Make sure there is enough dye to make it evenly colored in your hair. For hair highlighting, a box of dye is needed, because luckily, we don't need too much dye due to hair highlighting.
Wigs have been used for a long time and the hairs are damaged a lot: Long-used wigs will not look as good as they were in the first place, but many people change them a bit to dye their hair. The fact that the hair is in a damaged state and continues to be dyed at home will make your hair look more damaged and the color will not be as beautiful as expected.
The complete guide to do hair highlighting for your hair bundles or hair wig at home
Before doing hair highlighting at home, you are required to do sequential hair care steps before dyeing.
Take care of your hair wig before dyeing
If you are careful, prepare your hair bundles for 10 days before dyeing it with care products that nourish it from within.
If you want to change the look of your hair bundles, prepare to wash it 24 – 48 hours before dyeing. Also, do not use a conditioner before washing day to make the color more natural.
Preparation
For the hair highlighting process at home to run smoothly and perfectly. Please prepare yourself fully before dyeing with the following items:
Choose the color you like. It is recommended to use semi-permanent or temporary dyes to test dyes before using permanent dyes.
Prepare a towel
Comb your hair neatly before dyeing
Wear gloves when dyeing your hair to prevent the dye from getting on your hands.
Prepare a bottle or bowl that comes with the dye. Follow the directions for the dye to be used.
Mixing the dye: This will apply to some dye products and the instructions on the product are also available. Dye aids are also available in dye cartridges. Or you can buy it outside with a 20% dye aid.
Tools for hair coloring at home
A mannequin head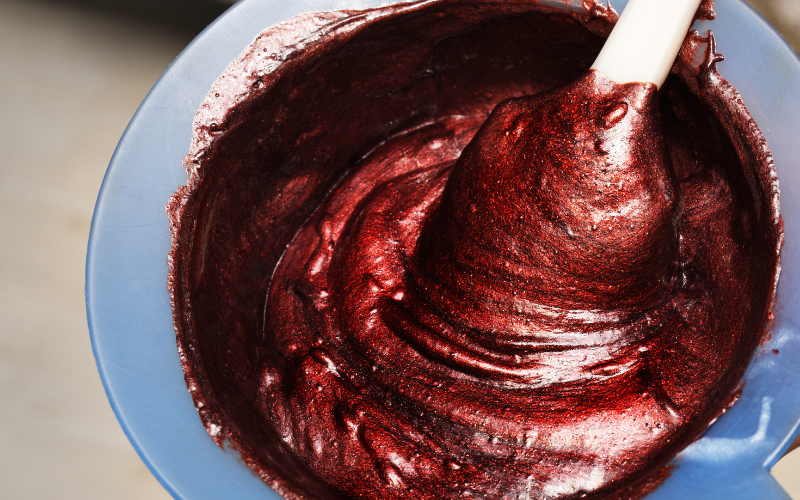 You should follow the steps below
Step 1: Put your hair wig or hair bundles on the mannequin head, you can use pins to keep them from moving.
Step 2: Use a comb to divide the hair into parts and use a large clip to clip the hair sections.
Step 3: Dye after being prepared, we take and apply on each part of the hair. At this step, in order to apply the dye to the certain curls you want, at each part of your hair, continue to divide into small groups of hair about 1cm to apply the dye evenly.
Step 4: Schedule the hair according to the instructions on the product, do not incubate the hair for too long.
Step 5: Remove the dye from the neck with a wet tissue or paper towel. Then put on a shower cap so that the dye doesn't get dirty around.
Step 6: At the end of the incubation period, rinse your hair with a shower. Note using wet water to clean the dye. Rinse until the color is no longer in color.
Step 7: Wash the hair again and condition it with conditioner. After you've washed your dye off, wait an hour before shampooing and rinsing your hair with a conditioner bundled with the dye kit. Next is rinsing hair with water.
Step 8: Dry and shape the hair as usual. If you don't like your hair highlighting after you finish doing , you can go to a hair salon and ask them to help you fix it or wait at least 2 weeks before you can dye it again.
MESSI HAIR – Get a new beautiful hair in just 1 minute!
Click here for details of all product photos!
Phone/Whatsapp/Viber/Telegram: +84973522855
Email: messihairvn@gmail.com
Address: No. 703, CT3B Building, Me Tri Apartment, Me Tri Ward, Tu Liem District, Hanoi, Vietnam