Have you known how to restore a human hair wig? Wigs made with
human hair
usually last longer and look more natural than synthetic wigs. It has all colors, sizes and styles. This is a great way to change your look, whether you wear it every day or just for special occasions. If your wig gets tangled, frizzy or dry, don't throw it away – you can still return your hair to its original state. So how to make and restore a human hair wig soft again? Let's find the answer right here!
Will my wig be ruined?
When buying a wig, we often want a wig with high durability, good quality as well as long-term use. Usually, the better the quality of a wig and the more attention we pay to take care of the wig, the longer it will hold. However, this will not protect them from unavoidable damage over time.
So when wigs are tangled and fuzzy, how to restore it, especially human hair wigs? This is something we desperately hate to deal with, however, it's an unavoidable problem. So let's find out why this happened.
The reason why human hair wig dry and tangled
There are many reason for what human hair wigs get dry and tangled, for example:
Poor hair quality.
Natural oils lack.
Human hair wigs become unmanageable when exposed with chlorine, sea water and hard water and so on.
=>>> See more the reasons for hair shedding and tangled
Restore a human hair wig – How to do that?
Human hair wigs with differences in quality, brand and origin will still change throughout the entire time you are wearing them. However, it can be revived if you know how to
restore a human hair wig
properly.
Restore a human hair wig items needed
Hair care products: Shampoo, conditioner (both moisturizing conditioner and deep one) and oil.
Heat tools: Hair dryer, flat iron or hair curler. Other necessary items: Comb, brush, shower cap and scarf.
Restore a human hair wig step by step
Step 1: First, apply natural oils like coconut oil, olive oil or grape seed oil along the entire length of the human hair wig. Alternatively, you can apply a moisturizing conditioner to your hair. Leave the oil or conditioner on your hair for 30 minutes under your shower cap.
Step 2: After  30 minutes, use moisturizing shampoo to wash your hair. Carefully clean the scalp by your fingers and thoroughly rinse it.
Step 3: Next, use a moisturizing conditioner to apply from your scalp to hair tips and extra conditioner for the ends. Let conditioner sit from 2 – 5 minutes and rinse it out. When rinsing your human hair wig, use your fingers or a comb to cautiously detangle it. Step 4: Continue applying a deep conditioner on your wig and let it sit at least 15 minutes. You had better wear a shower cap or sit below a dryer so as to trap heat and support conditioning. When you finish conditioning, rinse and use your fingers to untangle your wig carefully. At the same time squeeze all the spare water out of your wig.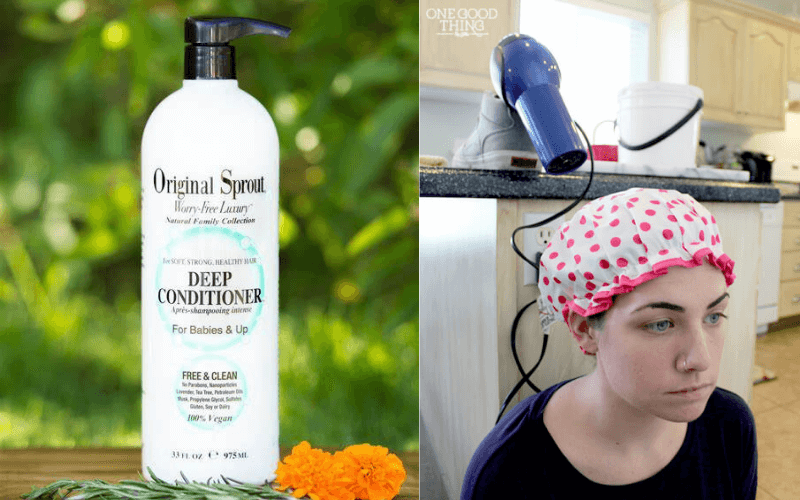 Comb your wig and let it dry naturally from 15 to 20 minutes. Then put a moisturising product in your whole wig, remember to put an extra more conditioner at the ends. Step 5: Use a dryer and a comb to blow your wig dryly at low heat, then use a brush to make it straighten.
Use a flatiron to straighten your wig or a curling iron to make curls and waves. Begin at your front head to backwards until finished.
=>>> Click here to know more how to revive a wig
So we have gone through about how to make and restore a
human hair wig
soft again. If you have any questions, please contact us via the information below. Website:
messihair.com
Tel:
(+84) 973.522.855
Email:
messihairvn@gmail.com
Address:
Room 703, CT3B Building, Me Tri Thuong, Nam Tu Liem, Hanoi, Vietnam