You know sometimes just cleverly changing your hairstyle will give you a different appearance. Therefore, if you are wondering what hairstyle to use for the upcoming event, just having a beautiful haircut will help you transform perfectly. Nowadays, there are many girls using wigs or hair extensions to beautify their hair. Among them, one of the most used
hair extensions
is kinky curly hair weave extensions. This is Messi Hair's best-selling hair extension because our customers are a lot of women of color. Kinky curly hair weave extensions can be designed in different lengths or colors according to customer's preference. But if you are learning and want to use this type of hair extension, here are the things you should definitely know about kinky curly hair weave extensions.
Kinky curly hair weave extensions
The kinky curly hairstyle and why kinky curly hair weave extensions are popular among women of color?
Kinky-Curly, also known as Afro kinky is the
natural hair texture
of certain population groups in Africa, South Africa and Oceania and parts of South Asia. Each line of this hair grows in a small spiral as an angle. This hairstyle looks wild, beautiful and naturally voluminous, its curls are made up of thousands of z-shaped strands. Kinky curly hair weave products are great for adding volume to your hair. They can be used for special occasions or for daily makeup. Kinky curly hair products are new and very popular with women of color. Not surprisingly, women cannot help but be obsessed with curls. The trend of using kinky curly hair weave extensions has been on the rise in recent years. Afro kinky hair weave products are usually made from human virgin hair which is the highest quality for hair wig making so they are very durable, natural and comfortable for wearers. The kinky curly hair is also worn by men. It adds an exotic sense to the wearer.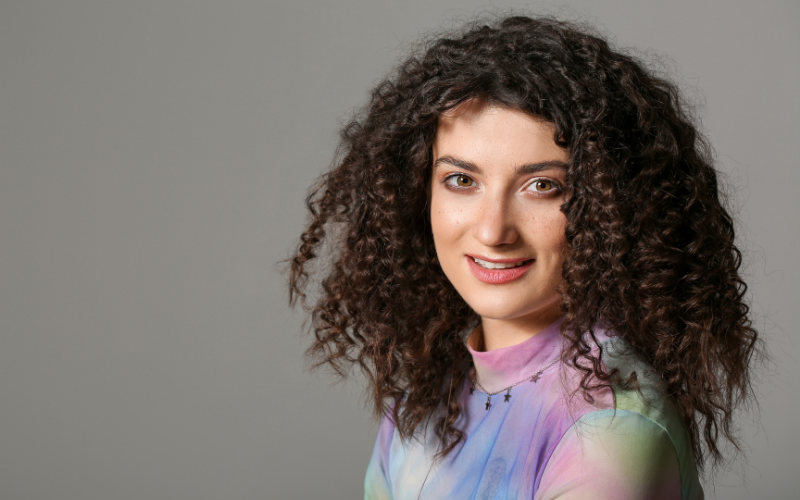 Benefits of kinky curly hair weave extensions
Nowadays, the beauty trend with hair extension is becoming more and more popular and popular with many women. And a lot of women choose kinky curly hair weave extensions made from real human hair because it's cheap, of course, giving them long, thick, and beautiful hair in a matter of seconds. It just takes some time to do, women have a new haircut without using any cutting, pressing, curling or dyeing stages on their real hair.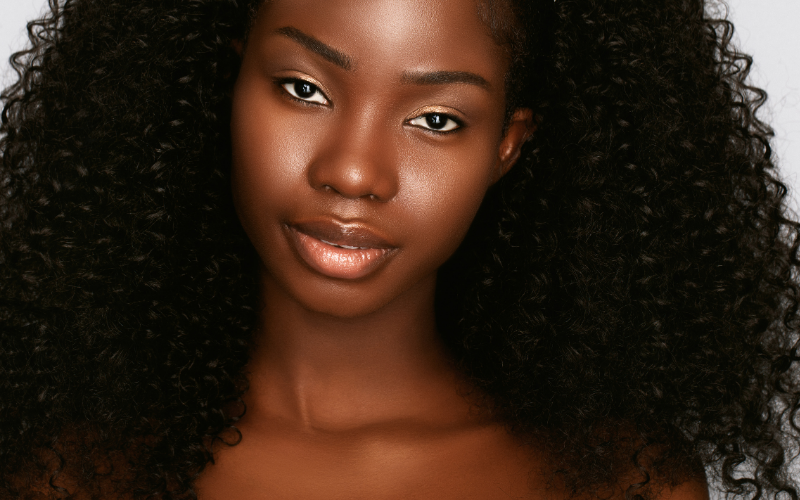 Moreover, if you have short hair but wish to own a long hair, instead of going to the hair salon to sit all day to get hair extensions, now you only need 5 minutes to apply kinky curly hair weave extensions. The special feature of this kinky curly hair weave extensions is that it helps you have thick, beautiful and extremely attractive hair. Hair is the first thing people notice, so investing a little money to have beautiful long-lasting hair, and being able to wear nice clothes, isn't that great?
How to use kinky curly hair weave extensions
Things to know before buying kinky curly hair weave extensions
To have the beautiful hair you want, the first thing you need is time and money. Usually, to use an extension, you will need a hair salon and use a hair extension service. Hairstylist will help you apply it, it will take a lot of time to be skillful in every little detail, along with the subtlety. So you have to sit for 7 to 10 hours depending on how much hair is attached. But compared to the time to grow such long hair is too short, right?
Reuse your hair weave extensions
For long-term use of your extensions, you should consult specific care for extensions. Time to use hair extensions is about 3-5 months, depending on the real hair length. Then, you have to remove the extensions, also known as extensions, because long hair will expose the splice.
How to take care of the kinky curly hair weave?
Unfortunately over weft.
Remind your stylist to be careful not to sew through the weft of your curl. Making sure your extensions are handled well when they are fitted is a way to take care of your virgin hair in the first place.
No heat styling, no hair dryer
Heating your frizzy curls to high heat can damage your hair and reduce the time it takes to hold.
Wash your hair carefully
The best way to keep your wavy curls looking good is to wash your hair carefully downwards, replacing the conditioner with shampoo. Rinse off your hair and then style it.
Gently brush or brush your hair from the hair ends
Every time you brush your wavy curls from the bottom up into small pieces, brushing or combing them carefully will keep them from getting tangled.
Advantages of kinky curly hair weave extensions
Products with perfect design are made from 100% real hair, so the hair is always smooth and smooth, making you use hair without anyone knowing you are wearing a wig, and also complimented on beautiful and thick hair. You can completely take care of and clean your hair at home without having to worry about expensive maintenance salons. You do not have to worry about hair loss when active vigorously because with the hands of the product design team they are made very firmly, the inside has an additional adjustable belt to suit each head size. Messi Hair has long been an address that supplies men and women wigs that are familiar to many famous Vietnamese artists and customers from near and far across the country. With 15 years of experience, Messi Hair always sets golden criteria to assert its brand:
Counseling enthusiastically and choosing the most suitable hair model for customers.
Product quality is always best guaranteed.
Products at good quality at good price.
Always have special preferential policies for customers.
After-sales warranty.
Now, you will completely be able to become more glamorous with the long curly wig of Messi Hair. Remember that beautiful hair is an art of seduction. So call Messi Hair to own this super product! Wig is the most popular fashion and beauty accessory today because of its fastness, high efficiency and cheaper price. Kinky curly hair weave extensions of Messi Hair are made from 100% real hair, smooth hair, selected from healthy hair with modern weaving technology to bring a comfortable, natural feeling to use.
Messi Hair is famous for many products such as male wigs, female wigs, super scalp wig, hair extension service, wig processing … Becoming a reliable beauty destination. of not only Vietnamese people but all over the world, especially Europe and America markets.
The lifetime of the long curly wig at Messi Hair is up to 5-7 years if you clean and store it properly.
You will be spoiled for curling, pressing, stamping, ironing and the hair is still the same as before.
We offer a great variety of wigs and hair extensions.
To have more knowledge about hair care tips & tricks, please visit website
Messi Hair
.
Whatsapp/Viber: +84.973.522.855
Email: messihairvn@gmail.com
Address: No. 10, Thang Long Mainstreet, Nam Tu Liem, Hanoi, Vietnam