Because wigs are increasingly searched and used more and more, there are countless new types of wigs coming out, more beautiful, more realistic and more durable. One of the hottest wigs in recent years is Transparent lace closures – considered the wig that brings the most natural beauty to the users. And if you do not know too much about transparent lace closures then below Messi Hair will give you the most complete information about these 2 types of wig.
Why is it called transparent lace closures and transparent lace frontals? Difference between 2 types?
Transparent lace closures are lace wigs with transparent (colorless) lace. When applied to your scalp, it will not change your true scalp skin color, so your hair looks natural. The lace material of these two product lines is not only transparent but also airy, very comfortable for the wearers. Their best advantage is the natural scalp, the extremely clear lace-making technology that makes the scalp look authentic, allowing for division of the hairlines on many sides.
Hair material of transparent lace closures and transparent lace frontals is usually 100% real hair. The biggest difference between transparent lace closures and transparent lace frontals is that lace closures are nearly impossible to style and lace frontals can be treated multiple times, as long as you do the right process and the right way. As a result, lace frontal is much more expensive than lace closures.
The price of these two types usually ranges from $ 40 – $ 300 depending on the color of the hair, the length of the hair, the texture of the hair and the size of the hair closure. Both types are very convenient, easy to use and easy to apply and take off at home. Therefore, at an inexpensive price, many women choose transparent lace closures and transparent lace frontals as a beauty accessory when they go out, go to work or attend important events.
Some attention when using transparent lace closures and transparent lace frontals
How to apply transparent lace closures and transparent lace frontals
Part 1: Preparation
Step 1: Hide your real hair: Before wearing a wig, you need to hide all your hair neatly so that it does not detach or makes your head look uneven when wearing the wig. Regardless of whether the hair is long or short, there is a need to be neat, so that all the real hair does not show under the wig.
– If you have long hair that can be split in half and curled on the sides in small buns behind your head, use pins to hold your hair steady.
– If your hair is not only long but also thick, divide it into small curls and curl evenly and then put it around your head. Here's how to do it: grab a curl about 1 inch wide (by 2.54cm) and then twist it gently around your fingers from the roots to the ends. Twirl successive 1-inch streaks around the head and then fix with two staples (cross-pinned into an X-shape for better hold). This will prevent your head from swelling with real hair and make it easier to put on your wig.
– With short hair, it's much easier, you just need to brush and pin the hairs around the head neatly. Another option is to use an elastic headband or similar to keep the hair from falling out of the hairline.
Step 2: Wear a wig cap: You can use a lace cap or a nylon cap, with a lace cap, it will be more airy, and a nylon hat with the same color as the scalp, it will be more realistic to the wig. To put on the cap you gently stretch until the stretch is enough over your head, then release your hand gently. Place the cap snugly under the hairline. At this point, make sure all the hair is neatly under the cap and use the pins to tuck into the shaggy edges.
A wig cap helps to cover your hair evenly between hair-free and non-hair areas, and is not necessary to make your hair more fluffy, you can skip it if you use a full lace closure.
Part 2: Instructions to wear wigs
Step 3: Prepare the wig. Before wearing it, make sure to pull all the curls back, and if the wig is short, clip the side strands back.
Before applying the lace wig, cut the lace to match your head, do not cut too much to lose the natural line of the wig. Don't worry about your hairstyle now, it will get messed up during the put-in process but you will be able to style your hair after it has been put on.
Step 4: Place the wig on top of your head, holding your finger on the center of the wig and the top of your head. Put the wig over the head and then put it down on the scalp, fix the fingers on the forehead; then gently pull the rest of the hair on top.
Do not bend down or your hair loses its center of gravity, causing your hair to skew.
If it's your first time trying on a wig, take enough time to get your hair back on before you leave the house. Because it takes a lot of practice to be able to wear it properly.
Step 5: Retouch and style your hair. Adjust your wig so that it is close to the hairline and then fix it so that you can freely style your hair. You can have fun and try new hairstyles like braided, curled, or other favorite hairstyles.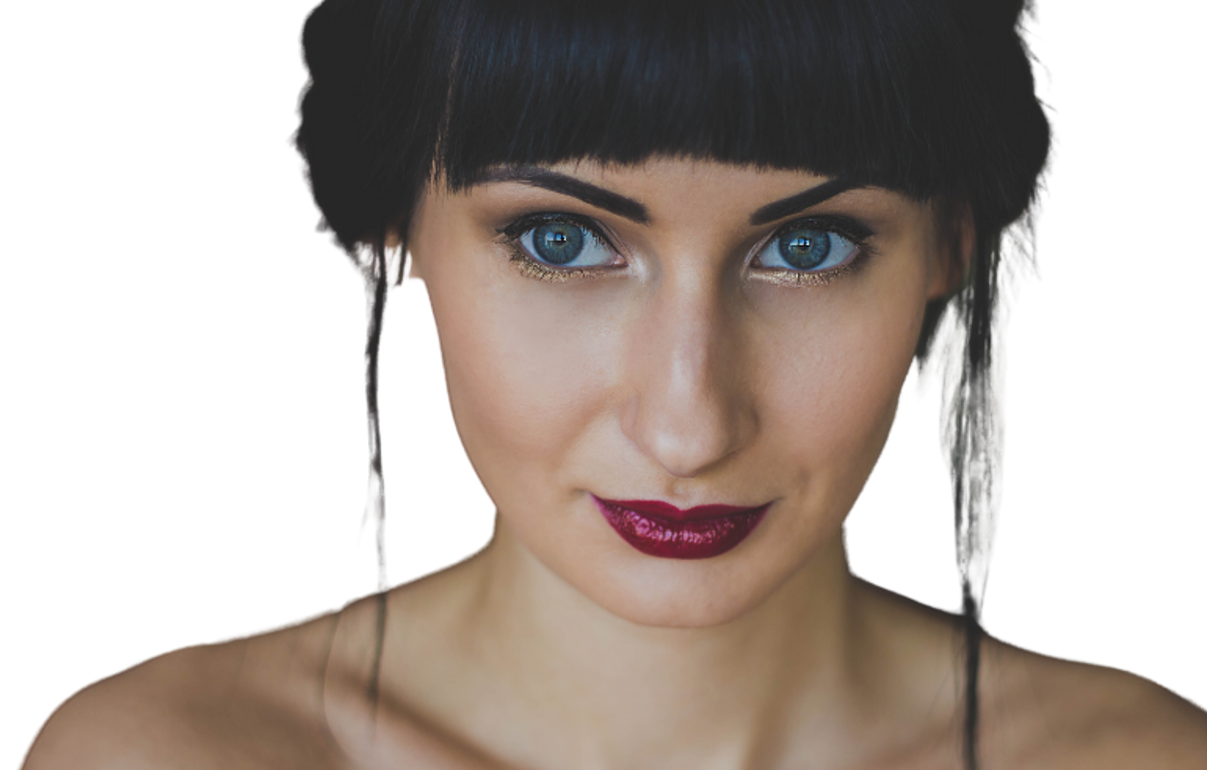 Combine the use of hair accessories
With these lace frontal wigs, you can comfortably style without worrying about hair damage. So using pretty hair accessories also helps to flatter your hair. Here's how to use hair accessories when using transparent lace closures and transparent lace frontals.
Where to buy good quality transparent lace closure?
MESSI HAIR EXTENSIONS – 100% REAL HAIR QUALITY – BUY 1 TIME USED UP TO 5 YEARS
☞ No need to spend tons of money on styling and coloring!
☞ No need to hesitate, you can always choose the suitable hairstyle
☞ Not being self-deprecating with thin hair
Now ladies own hair like that in just one note with the tendency to use "real hair wigs". Messi Hair is a smart choice with a series of outstanding points:
☞ Made from 100% REAL HAIR without blending
Thoroughly selected hair, clear origin, treated with advanced anti-frizz technology and international medical quarantine ensure safety. The hair is soft, natural, and comfortable to use.
☞ Shelf life 3 to 5 years
The longest use time on the market. Comfortable dyeing, drying … without fear of damaging natural hair. Various designs and colors, meeting all needs of going to parties, going out, going to work, …
☞ Smart and convenient design
The hairpin is covered with a silicone layer to protect it from breakage while clamping, leaving it feeling soft while holding it firmly. Intelligent 9-piece design fits all head loops and blends as naturally as possible. Sturdy mounting clip, easy to wear and remove in just a few minutes.
☞ Safe for real hair and scalp
The product is carefully selected from the same source, safe for the scalp and real hair, and has the prestigious international medical quarantine certificate. Meticulous hand-woven seams, thin and delicate lines.
☞ Many diverse designs
Bring beauty and confidence to women. The melancholy ability helps you enhance your beauty with a variety of hair colors and unique – strange hairstyles. Beautiful and high-class packaging, trendy designs.