Have you ever wondered
what is a heat resistant wig
? Nowadays, wigs have been popular and are widely used. However, if you are a newbie to wigs, you will find it difficult as you don't know where to start. You will have many choices from color, style, length to texture of your wig. One of the most widely used wigs today is the one that can use heat tools. So
what is a heat resistant wig
? What are the benefits of a  friendly-heat wig? Let's refer to it right here!
Some information about wig
Wig is no longer the item for those who need to hide their flaws, but now it is an indispensable fashion item of the trendy girls who want to change themselves. When entering hair salons or fashion stores specializing in wigs, looking at colorful hair, many styles, you can hardly guess what the wig is made of?
As you know, there are two main types of wigs today:
real hair wigs
and synthetic fiber wigs. Previously, wigs were made mainly from real human hair after being purchased, but due to human life, the demand for beauty increases, so the source of real hair also quickly increases. exhausted. At that time, with smart brains, people have created wigs made from synthetic fibers that are cheaper than wigs made from real hair. Moreover, humans also create high-quality heat-resistant wigs, if at first glance, we can hardly recognize what is made from real hair wigs, which are high quality heat-resistant wigs.
What is a heat resistant wig?
Nowadays, wig is becoming more and more useful in our daily life and it is used for different occasions. Based on human's need, a wig that can use heat tools has appeared. So
what is a heat resistant wig
?
Heat resistant wigs are the one that made from synthetic fibers. It is developed especially so as to resist being damaged from excessive heat sources. These heat-resistant wigs allow you to create flexible hairstyles. When wigs 100% synthetic filaments are not enough, customers turn to high heat-resistant fibers for the flexibility they desire at no extra cost compared to the 100% one.
What is a heat resistant wig benefits?
When purchasing regular wigs, we can only use its original format, or change its outlook but do not apply heat to the wig. As a result, you will feel uncomfortable and inconvenient because you cannot apply heat like you do on your natural hair. To remedy this, heat-resistant wigs have been produced and are widely used today. These wigs have been pre-styled, but it can get the style you want in seconds. Add curls, soft waves or heat to straighten your wig can be done. Hair curling irons, flat irons, and so on allow you to create your own unique hairstyle.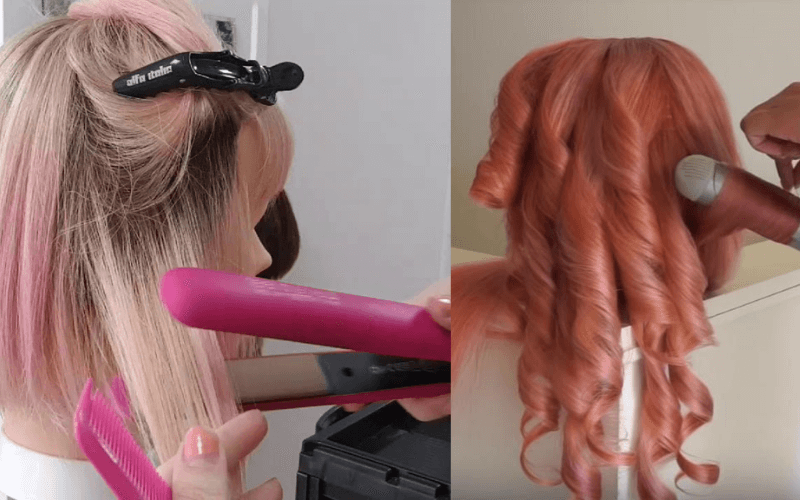 A heat resistant wig can withstand the heat setting up to 350 degrees Fahrenheit. When you buy this wig, it will come with instructions through the wig manufacturer or brand you purchased inside the box. So you will know more about: "
What is a heat resistant wig
and how to use it properly?".
Thanks to a friendly-heat wig, your look will be newer and more attractive. You can try any hairstyle you want without the risks of any restrictions that damage your hair. If you have any questions, please contact us via the information below. Website:
messihair.com
Tel:
(+84) 973.522.855
Email:
[email protected]
Address:
Room 703, CT3B Building, Me Tri Thuong, Nam Tu Liem, Hanoi, Vietnam